Ni Marcial Bonifacio
Mga kaibigan at kababayan ko, malapit na ang Bagong Taon. Para sa maraming tao, iyon ay simula ng bagong taon, upang ang mga sariling pagbabago ay mangyayari. Para sa ibang tao, iyon ay simulan ng bagong Pilipinas. Sa katotohanan, the latter was more applicable to Dr. Jose Rizal, who on December 30, 1896, was taken by his captors to Bagumbayan where he was executed by a firing squad. Ito ang huling dalawang taludturan galing sa kanyang tula "Mi Ultimo Adios":
'My idolized Country, for whom I most gravely pine,
Dear Philippines, to my last goodbye, oh, harken
There I leave all: my parents, loves of mine,
I'll go where there are no slaves, tyrants or hangmen
Where faith does not kill and where God alone does reign.
 Farewell, parents, brothers, beloved by me,
Friends of my childhood, in the home distressed;
Give thanks that now I rest from the wearisome day;
Farewell, sweet stranger, my friend, who brightened my way;
Farewell, to all I love. To die is to rest.'
Samakatuwid mga kaibigan ko, when you all raise your champagne glasses to toast para sa bagong taon, let us also do so in honor of a great patriot who never had the opportunity to see his vision fulfilled—a vision on which his work and death were based—ang bagong Pilipinas.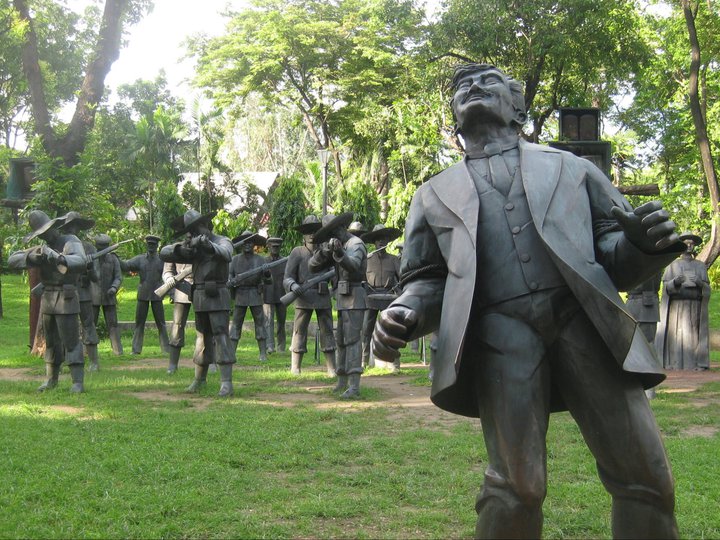 Mabuhay si Dr. Jose Rizal!  Mabuhay ang Bagumbayan!  Maligayang Bagong Taon!
(last modified on December 30, 2016)
Comments